"Bruce Lee Body - The Power of Bruce Lee Physique Secrets"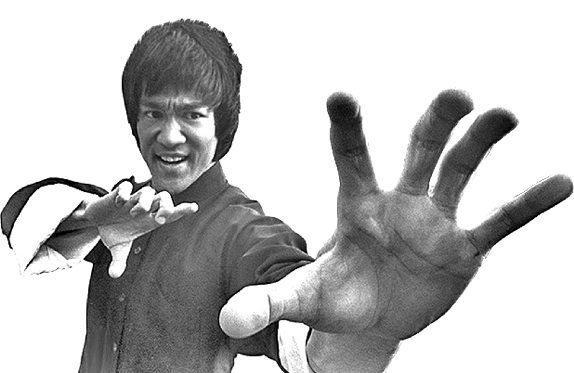 Seeking a Bruce Lee body?
Behold as we lay bare Bruce Lee physique secrets.
Bruce Lee Bodybuilding Secret
If you were to draw up a shortlist of the most muscular men in history, martial artist Bruce Lee would likely feature near its top. Indeed, such was Lee's muscularity, that his physique was described by bodybuilding magnate Joe Weider as "the most defined body I've ever seen!"

And the accolades don't stop there. The Lee physique would go onto influence other bodybuilders, such as Lee Haney, Lou Ferrigno, and six-times Mr. Olympia, Dorian Yates. But what is most remarkable, is how this "Little Dragon" stood 5 foot 8 inches tall in his stocking feet and tipped the scales at a meagre 140 pounds.
So what was the Bruce Lee bodybuilding secret? The answer is quality.
Bruce Lee Physique

This quality is a primary reason the Bruce Lee physique holds up under scrutiny today and has survived to gain iconic status. Possessing what many consider to be the perfect blend of muscularity, definition and awesome symmetry, Lee would build a body that rippled and bulged as though he were chiseled from marble.
Such amazing conditioning was further enhanced by a very low body fat percentage. How much body fat did Bruce Lee carry? Exercise physiologists put the rock bottom essential fat level in males at 3% fat. Such a number is important, as even in starvation, this figure only drops slightly because the body fights to keep its vital organ systems functioning and protected.
In effect, a body fat level of 3% (or lower) equals "zero fat".
To put this figure into context, when author and bodybuilder Clarence Bass had his body fat measured at Lovelace Medical Center on August, 1977, it was recorded at 2.4%. From this number, we can reasonably deduce that the extraordinarily lean Lee had a body fat percentage at 3% or lower.
Bruce Lee Body Statistics
In addition to a very low body fat percentage, Lee also showed you don't have to be huge to create an impressive body, as evidenced by the following statistics:
Chest: 44 
Biceps: 14 1/2 
Forearm: 12 1/2 
Wrist: 6 1/2 
Waist: 29 1/2 
Thigh: 22 1/2 
Calves: 13 
Weight: 140 pounds 
Height: 5 foot 8.
Yet these figures only tell us part of the story. What they don't show us is the strength of the Bruce Lee physique.
Indeed, according to those who worked out with Lee from time to time - pound for pound - Lee might have been one of the most powerful men on the planet.
---
Bruce Lee Body Strength
---
1. In 1964, Lee was invited to the Long Beach Karate Championships in California to perform his famous "One Inch Punch". His opponent that day was Bob Baker of Stockton, who later said: "I told Bruce not to do this type of demonstration again. When he punched me that last time, I had to stay home from work because the pain in my chest was unbearable."

Consider how Lee's striking speed from 3 feet away was timed at 5 hundredths of a second, and this explains how Lee would often send opponents twice his size flying!

2. At the same Championships, Lee performed repetitions of his 2-finger press ups.

3. Such was Lee's strength, that he could support a 125 pound barbell at arms length for several seconds.

4. For a display of Bruce Lee fitness, the Hollywood star could execute 50 one-armed chin ups.

5. As a demonstration of power, Lee routinely thrust his fingers through unopened cans of Coca-Cola!
Dragon Taming Workout
We can see Bruce Lee created a quality physique that was strong, lightning-fast and with next-to-zero body fat.

But how in blazes did this martial arts master do it?
This is where "Ninja Strength Secrets" comes in...
And during the course of my specially prepared 54-page guide, I promise to show you just how Bruce Lee trained - along with some of the simple and easy ways you can "precision-engineer" your strength training workouts for maximum efficiency.
What Do You Get?
To help us in our quest, we'll first hitch a ride to the 1970s and the Kung Fu craze that swept the world. Next we'll run a magnifying glass over the techniques and workouts that built the iconic Bruce Lee body. And finally, we'll examine the abbreviated training variables we can use to breathe fire into your routines. 
Why would you want to do that?
Well, there are many reasons, and we will be touching on them in Ninja Strength Secrets. 
But for now, consider this Bruce Lee quote: "The height of cultivation always runs to simplicity." Right there, is our number one reason. Which is why I want to show you some easy-to-use strategies to help make your weight training as effective and simple as it can possibly be.
And that's what makes these workouts so different. 
Precision-engineered simplicity.
That's why, if you are tired of the same copycat routines that promise so much but deliver so little - there is an excellent chance this information can help you.
Guided by some amazing but simple-to-use scientific laws and minimalist  principles, I promise to show you how you can enjoy ALL the fitness benefits a strong body brings - and do it easily and in a fraction of the time. 
Yes. You get to see REAL results. Fast.
How does this sound?
Lean and toned body
More endurance
Improved health 
Better sex.
You will quickly see, learning how to build a strong 
and lean body has never been so easy! 
But don't just take my word for it...

Here's What Our Readers Are Saying...

"I am a big believer in basic training. After incorporating your system into my routine, my strength has rocketed! Adding muscle and bags of energy - thank you!"
~ Peter Staples, Western Australia




"I got your Ninja Strength Secrets course and love it! I am a big fan of ultra-abbreviated training routines. I agree that time is most important. Why spend 3 hours doing something when you can do the same in less than an hour? Thanks so much."
~ Paul Karpovich
Sounds exciting, don't you agree? Now check out some of these frequently asked questions:
Frequently Asked Questions
Q: I'm not an athlete, will I be able to follow this?

A: Yes. Unlike many traditional routines or fitness programs, Tao training prides itself on keeping things super-simple. With just a dumbbell and the right know-how, you can easily transform your body in just 20 minutes of your TV time. I show you how.

Q: I'm a beginner and just getting started. Is this too advanced for me?

A: No. In fact, research shows strength training to be one of the safest and most effective forms of exercise that you can do.

Q: Do your workouts adjust for an over-60 aged person like me who has some weight lifting experience?

A: Yes. All workouts are fully adjustable and suitable for all age types. I guarantee you will find a routine that is a perfect fit for you. 

Q: I've read about abbreviated training before. How soon can I expect to see results?

A: From the very first workout. Seriously. You can expect to see changes that fast. From day one you will witness improvements in posture, body shape, fat loss, strength gain and the building of muscle. And these changes aren't only limited to transforming your physique - they are far-reaching and impact every aspect of your life. 
Your 100% No-Risk Guarantee

Would you like to try these remarkable workouts? Would you enjoy the feeling of strength and power that comes with a muscular and toned physique? 
Just imagine how good you will look with your new, lean and strong body...
If you're single, picture yourself as you begin to attract beautiful, sexy women, twice as hot as your previous lovers. 
If that sounds like the kind of exciting future you want, here is how you can try these workouts without any risk at all: simply go ahead and order your 54-page guide right now. 
You see, I am so sure you will benefit from Ninja Strength Secrets, that your copy comes with my personal, no-nonsense, unconditional 100% lifetime guarantee. In the unlikely event you are in any way dissatisfied, simply contact me and I will give you a full refund. 
And remember, you don't have to decide right now. You do not have to make a decision today. Simply preview the product, and if for any reason it's just not for you, e-mail me and I'll quickly and quietly return your money.
You cannot lose.
Own it, read it... 
and your money back if you don't love it! 
It's easy. Just click the Order button below and begin reading your copy today.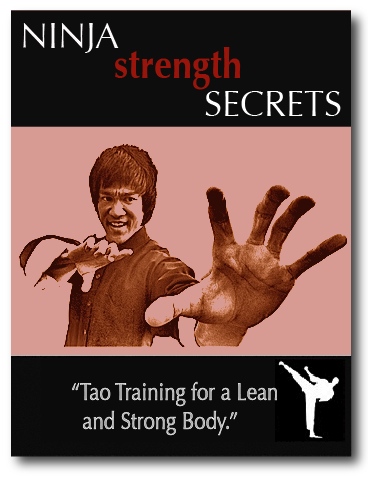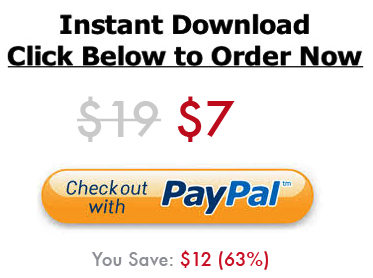 E-mail: lee@ordinary-joe-muscle-building.com