Bruce Lee Body

- Bruce Lee Physique Secrets




Seeking a Bruce Lee body?
Prepare as we lay bare Bruce Lee physique secrets.
Bruce Lee Bodybuilding Secret
If you were to draw up a shortlist of the most muscular men in history, martial artist Bruce Lee would likely feature near its top. Indeed, such was Lee's muscularity, that his physique was described by bodybuilding magnate Joe Weider as "the most defined body I've ever seen!"

And the accolades don't stop there. The Lee physique would go onto influence other bodybuilders, such as Lee Haney, Lou Ferrigno, and six-times Mr. Olympia, Dorian Yates. But what is most remarkable, is how this "Little Dragon" stood 5 foot 8 inches tall in his stocking feet and tipped the scales at a meagre 140 pounds.
So what was the Bruce Lee bodybuilding secret? The answer is quality.

Photo courtesy of ozzy5836
Bruce Lee Physique

This quality is a primary reason the Bruce Lee physique holds up under scrutiny today and has survived to gain iconic status. Possessing what many consider to be the perfect blend of muscularity, definition and awesome symmetry, Lee would build a body that rippled and bulged as though he were chiseled from marble.
Such amazing conditioning was further enhanced by a very low body fat percentage. How much body fat did Bruce Lee carry? Exercise physiologists put the rock bottom essential fat level in males at 3% fat. Such a number is important, as even in starvation, this figure only drops slightly because the body fights to keep its vital organ systems functioning and protected.
In effect, a body fat level of 3% (or lower) equals "zero fat".
To put this figure into context, when author and bodybuilder Clarence Bass had his body fat measured at Lovelace Medical Center on August, 1977, it was recorded at 2.4%. From this number, we can reasonably deduce that the extraordinarily lean Lee had a body fat percentage at 3% or lower.
Bruce Lee Body Statistics
In addition to a very low body fat percentage, Lee also showed you don't have to be huge to create an impressive body, as evidenced by the following statistics:
Chest: 44 "

Biceps: 14 1/2 "

Forearm: 12 1/2 "

Wrist: 6 1/2 "

Waist: 29 1/2 "

Thigh: 22 1/2 "

Calves: 13 "

Weight: 140 pounds

Height: 5 foot 8.
Yet these figures only tell us part of the story. What they don't show us is the strength of the Bruce Lee physique.
Indeed, according to those who worked out with Lee from time to time - pound for pound - Lee might have been one of the most powerful men on the planet.
---
Bruce Lee Strength
---
1. In 1964, Lee was invited to the Long Beach Karate Championships in California to perform his famous "One Inch Punch". His opponent that day was Bob Baker of Stockton, who later said: "I told Bruce not to do this type of demonstration again. When he punched me that last time, I had to stay home from work because the pain in my chest was unbearable."

Consider how Lee's striking speed from 3 feet away was timed at 5 hundredths of a second, and this explains how Lee would often send opponents twice his size flying!

2. At the same Championships, Lee performed repetitions of his 2-finger press ups.

3. Such was Lee's strength, that he could support a 125 pound barbell at arms length for several seconds.

4. For a display of Bruce Lee fitness, the Hollywood star could execute 50 one-armed chin ups.

5. As a demonstration of power, Lee routinely thrust his fingers through unopened cans of Coca-Cola!



In Summary
Want a Bruce Lee body?
Lee created a quality physique that was strong, lightning-quick and with zero body fat. Can the legendary "Little Dragon" inspire you?
To learn how to become a lean, mean, Samurai-fighting machine, click the picture below.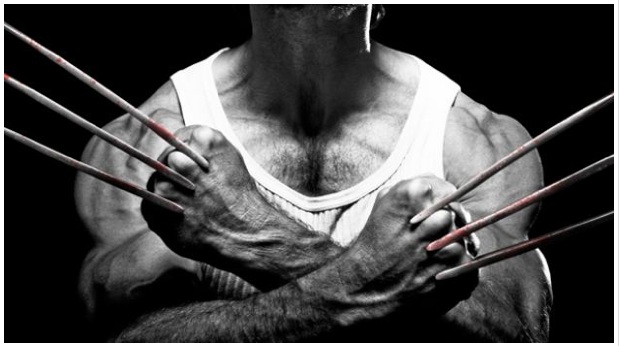 Bruce Lee Body to Muscle Building
Comments
Do you have a comment or question you want answering? Share it here!
What Other Visitors Have Said
Click below to see contributions from other visitors to this page...

Bruce Lee Bodyweight and Height

Bruce Lee was 5'7" and 145-147 lbs. He was 165 lbs at one point but felt it was too much muscle so he cut down to 145-147 lbs.