Why Muscle Building?
T
hink muscle building is only for bodybuilders? Recently this perception has begun to change.
Lately we've been hearing about the importance of strength training not just for building bigger muscles, but also in the prevention of disease.
This fact is borne out by medical research which shows strength training is the most effective way to build a healthy and fit body.
The benefits?
Strength training achieves its target by avoiding the usual injuries that accompany other forms of exercise.
All Boats Rise with the Tide
While it appears the health benefits of a stronger body have science on their side, just how does building stronger muscles make you healthy?
At the most basic level, strength training revitalizes your health by improving the metabolic condition of your muscular system, and consequently, most other systems of the body...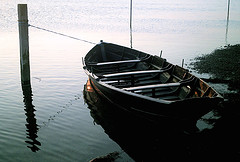 In the same way all boats rise with the tide, this knock-on effect positively impacts the rest of you. Consider the benefits:
More energy
Improved metabolism
Increased endurance
Look and feel younger
All excellent reasons to begin building your muscles, don't you agree?

Photo courtesy of the sea the sea
More Muscle with Less Work
And here is where this site comes in. Our aim? To promote effective muscle building routines for the 'Ordinary Jane and Joe'.
What you won't find are marathon workouts where you get to spend hours in the gym. Why? Because these kinds of programs don't work for the regular girl or guy.
Instead you're going to find effective routines you complete in minutes. The benefits to you? You get to build more muscle with less work and enjoy ALL the health improvements muscle building brings.
Here is what our visitors have to say:

"When I first began weight training (back in the mid-1950's) I did all the wrong things: too many exercises; too many sets; and working out 3-4 times per week. As a result my progress was very slow. Because I performed too many heavy sets of bench presses (5x5's, pyramids, multiple low-reps sets) I wore down the cartilage in my shoulder which caused permanent pain and lack of mobility. My current workouts are limited to what you prescribe and I'm now making excellent progress (even though I am 68 years old). Again, thank you for the excellent articles contained in your web site."
~ Steve Kane


And what about our subscribers?
Your free newsletter provides more great exclusive tips, including:
Why you can't trust your bathroom scales
6 steps to a healthy heart
The world's fastest workout.
So are you ready to get started? Let's begin!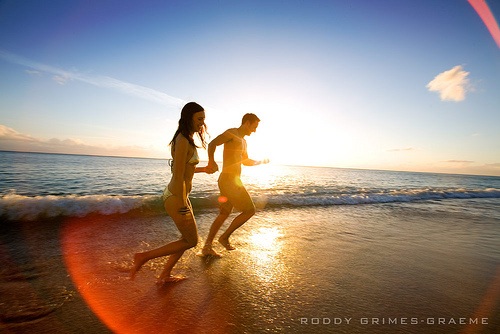 Photo courtesy of Roddy Grimes Graeme