"About Us

- How Can Ordinary Joe Muscle Building Help You?"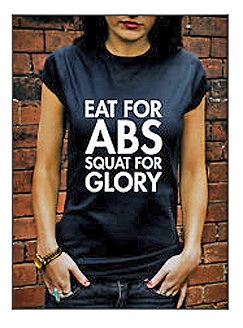 Hello, and welcome to Ordinary Joe Muscle Building!
Have you ever asked yourself:

"How can I get fit for my kids?"

"How can I look good in my beachwear?"




"How can I lose that stubborn spare tire around my middle?"
Or maybe you're sick of the same copycat routines that promise so much but deliver so little (and want to build a lean and muscular physique that turns heads)...

Well, you're in the RIGHT place!
How We Can Help You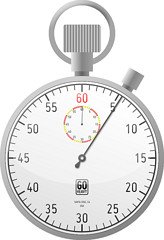 So what makes us so different from other fitness sites on the web?

Simply, we promote the types of training programs that are tailor-made for the regular girl or guy.

With easy-to-follow advice and no-nonsense workouts, we provide the types of routines you complete in minutes - using tried and trusted methods from yesteryear along with some of the latest whizz-bang training principles.
Photo courtesy of Casey Marshall
More Muscle in Less Time

The secret to our success lies in abbreviated training. If you search our pages, you will discover workouts and training routines you can complete in minutes.
What does this mean to you? You get to enjoy ALL the fitness benefits a strong body brings in a fraction of the time.
How does this sound?
Look younger
Lean and toned body
More endurance
Better sex (we will show you the best exercises to boost testosterone)
Improved health.
And remember: these strength training benefits can be yours in only a matter of minutes.
Here's the Deal

We believe everyone wants to look and feel their best. But who can find the time to "get in shape" while running a business... while working a full-time job... while raising a family?

So instead of digging through hundreds of books, thousands of magazines, and wasting your valuable time on strategies by so-called "experts"...

...subscribe to Ordinary Joe Muscle Building (it's free), and you'll get PROVEN tactics and strategies from best-selling authors and world-renowned researchers.
And the best part?
We'll cut through all the fluff and flimflam and show you what REALLY works so you can start living the life you always promised yourself!
Start Right Now
To help you get started, we'll send you a special bonus copy of our "6 Seconds to Strength Formula".
Discover the SMART way to build muscle with this easy-to-follow system endorsed by champions.
So are you ready to begin? Then simply drop your details below and click the free download button!

About Your Author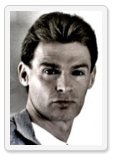 Lee Driver is an artist, best seller author, and founder of Ordinary Joe Muscle Building - a site dedicated to abbreviated training. When this cheerfully optimistic 40-something is not writing or drawing something, you can usually find him in the gym lifting heavy stuff, trying to make a dent in his never-ending "to-read" list, and acting like a fool to make his niece laugh.