Benefits of Eating Meat - Eat Less Meat to Lose Weight?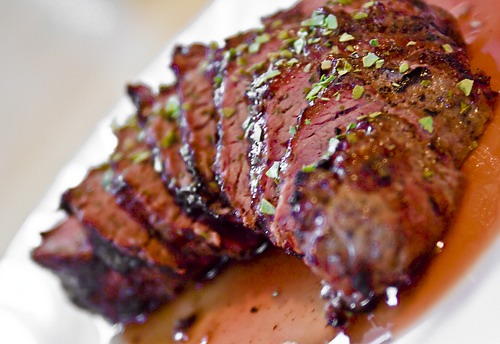 A
re people who love steak more likely to
pile on the pounds?
A recent study about the benefits of eating meat suggests it's true!
Secret of Shedding the Pounds
The results of a Europe-wide study concluded that people should eat less meat if they want to be healthier, and that heavy meat-eaters may lose weight by cutting down.
The study of 37,000 people across Europe discovered that those who gorged on processed foods - such as bacon, sausage, and ham - gained almost 5 pounds in weight over 5 years than those subjects who kept their meat intake down.
Moreover, these same heavy meat-eaters consumed the same number of calories and had the same activity and exercise levels.
Epic Results - Eat Less Meat to Lose Weight?
This latest research, led by a team at Imperial College in London, examined data from the respected Epic study, which is looking for links between diet and cancer.
The study authors looked at dietary questionaires filled in by people across Europe. Some of those surveyed were weighed at the start and end of the 5 year study to calculate average weight gain.
Their findings showed:
People in Denmark, Germany, Spain, Sweden and the Netherlands ate the most meat - typically consuming around 267 calories a day.
The Greeks, by contrast, ate the smallest amounts of meat - 142 calories a day, according to the findings published in the American Journal of Clinical Nutrition.
So eating too much meat is bad?
Yes, it is - just as eating too much of any one single food group is bad.
This is why you shouldn't throw out your rib-eye steak just yet, as you're about to see.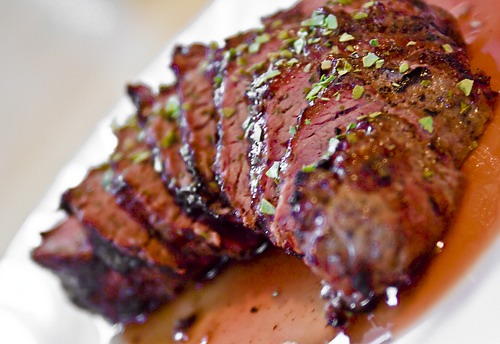 Photo courtesy of Michael Johnson
---
The REAL Benefits of Eating Meat
---
1. Know your limits. The health risks of eating too much meat are as dangerous as consuming too much sugary carbohydrate or too many processed fats. Nowhere does the Epic study say the consumption of moderate amounts of healthy protein foods is harmful to your well being. Indeed, there are many health benefits of eating meat.

2. Know your food villains. So what is the message you REALLY need to hear? Sian Porter, spokesperson for the British Dietetic Association, said: "The message is to limit your intake of processed meats, check your portion sizes, and try to eat pulses, beans, oily fish, and a variety of vegetables and wholegrains." This is healthy, dietary advice that should be followed by everyone, especially if you are looking to get fit.

3. Know your food friends. Moderate amounts of healthy meat consumed as part of a balanced diet will promote vibrant health and correctly fuel your body - and this includes your juicy steak. Excellent meat choices would be lean cuts of beef, poultry, and fish. These meat choices, when eaten in moderation, will provide you with all your essential amino acids - the crucial building blocks for a balanced and healthful diet.
In Summary
So are people who love steak more likely to pile on the pounds?
The benefits of eating meat shows moderate amounts of healthy protein promote vibrant health and will fuel your body - and this includes your juicy steak!
Benefits of Eating Meat to Muscle Building Foods
Benefits of Eating Meat to Muscle Building
Comments
Do you have a comment or question you want answering? Share it here!
What Other Visitors Have Said
Click below to see contributions from other visitors to this page...

Beef Steak Boosts Muscle Building Not rated yet
Some mouth-watering news for all middle-aged males torn between the boring chef salad and a juicy rib-eye steak. Scientists in Canada show a slab of beef …