"Wimp to Muscleman - How Do You Measure Up?"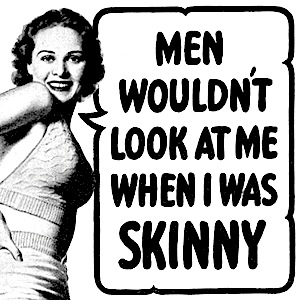 HOW DO YOU MEASURE UP?
Here's the skinny: compared to your grandparents, you are taller, and stronger and healthier than ever before!
From Wimp to Muscleman
Say hello to the changing shape of modern man. Research shows the typical British male has shot up by two inches, boosted his chest measurement by 5 inches, and sent the needle on his bathroom scales zooming by 14 pounds!
How things change. Only 60 years ago, Joe Average had a 14" shirt collar, stood 5'7" in his stocking feet, and wore a size seven shoe. Contrast this to today, and Mr Average stands 5'9", has a 16" neck, and dances the night away in size 9 shoes!
So what happened to cause this Hulk-like growth spurt in height and weight?
It's thought the end of rationing in 1954 is partly to blame. Add an improved and plentiful diet to a more body conscious lifestyle, and this shift in size has led to some big changes.
Nowhere else are these changes more keenly felt than in the fashion industry. Oliver Tezcan is the CEO of menswear website The Idle Man and had this to say: "It is extraordinary how much Mr Average has changed in the last 60 years. He has gone from being what we might consider a bit of a wimp these days, into a taller, more rugged muscleman. That has presented challenges for designers and fashion brands."
Tale of the Tape

So if men are bigger than ever before, what about the ladies?
Well, they're getting in on the act too. The tale of the tape shows the average woman in the UK no longer stands 5'2" tall and slips into a skinny size 12 dress as she did 60 years ago. Today, she measures 5'4" and wears a dress size 16. Such changes prompted department store Debenhams to launch size 16 mannequins, thereby waving goodbye to the hourglass figure from the 1950s.
But, wait… isn't being bigger and heavier than previous generations a bad thing?
You might believe so. Yet, the problems only begin when our bodies are not in proportion.
For example, the fact that men and women are now taller means that today's average Body Mass Index (BMI) - which is linked to risks of heart disease and other conditions - is in fact slightly lower when compared to their 1950s counterparts.
Why is this important? Dr Bernhard Harris is the professor of history of social policy at Southampton University in the UK. He explains: "Studies show that anyone with a BMI of over 25 or below 20 has a higher mortality rate, so being somewhere in between - the optimal weight - ensures a better survival chance."
So the next time you reach for your protein shake, ask yourself: how do YOU measure up?