"Playboy Bunnies and Risk Factors for Coronary Heart Disease"
Learn how strength training cuts risk factors for coronary heart disease.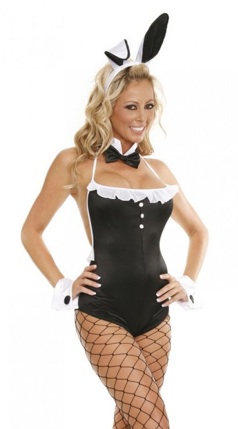 Heart of Glass

Remember your teenage heartthrob? Mine began life as a Playboy Bunny before singing about a "Heart of Glass".

For those that don't know, "Heart of Glass" is a song by American new wave band Blondie. Fronted by Debbie Harry, this 1979 disco inspired track topped the charts in several countries including the US and UK.

I saw Blondie play Manchester a few years ago. My friend - like me - is a devoted Debbie Harry fan, so I thought it would be a cool way to celebrate her birthday and fulfill a lifetime ambition to see our idol.

Feeling anxious as we took our seats, I couldn't help but wonder if time had been kind to Debbie and her band. After all, three decades had passed since Blondie first took the music world by storm with their infectious brand of pop.

Yet my fears swiftly evaporated when they took to the stage.

Debbie's voice was as I remembered, and her group were tight, slick and effortlessly cool.

Before the end of the first song, I was grinning from a mixture of pleasure and relief. By the time they began "Heart of Glass" (my favorite Blondie track), the audience were clasped tightly in Miss Harry's hand.

So, what does this have to do with your strength training?

Well, just like in the Blondie song, if you fail to employ regular weight lifting routines into your daily life, you run the real risk of developing a "heart of glass". Let me explain.

Cardiac Risk Factors
Research reveals strength training is vital for cardiac health. How? Because it lowers heart disease risk as the following research shows.

One study found cardiac patients gained not only strength and flexibility but also aerobic capacity when they lifting weights 3-times per week as part of a rehabilitation program. This and other studies prompted the American Heart Association to recommend weight training as a simple way to reduce risk factors for coronary heart disease as a therapy for patients in cardiac rehabilitation programs.

Here is what the Centers for Disease Control and Prevention has to say about strength training for a healthy heart:

"Research has shown that strengthening exercises are both safe and effective for women and men of all ages, including those who are not in perfect health. In fact, people with health concerns - including heart disease - often benefit most from an exercise program that includes lifting weights a few times each week."

This is exciting news. Why? Because it means you can avoid risk factors for coronary heart disease every time you perform a strength training workout and wave goodbye to a heart of glass.

Now check out the delectable Debbie...
Risk Factors for Coronary Heart Disease to Home Page