Fad Diet Risks - Fad Diets and Why They Don't Work

S
earching for a "miracle" diet? 
Discover the fad diet risks and why they don't work.
Heavyweight Business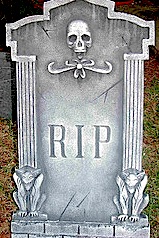 Diets are a heavyweight business. Worth £1billion a year in the UK, the weight loss industry constantly bombards us with "miracle" diets promising easy fixes for our expanding waistlines.
Oftentimes these programs are promoted by glamorous slim-line celebrities who claim to have transformed their lives (and figures), and hungry for the same success, we greedily buy into the dream of a better body. 
Yet in many cases these dreams turn to nightmares. Why? What these miracle diets don't show are the perils they pose, as they encourage short-term solutions that are dangerous to our health.

Photo courtesy of Tammra McCauley
Nutrition Myths and Fad Diet Risks

These fad diet dangers and the risk of dieting prompted government Equalities minster Jo Swinson to pen an open letter asking health and gossip magazines to "shed the fad diets and fitness myths" in their January editions. 
Ms Swinson wrote:
"As editors you owe more to your readers than the reckless promotion of unhealthy solutions to losing weight. If your aim is to give practical, sensible advice about losing weight - and not how to drop a stone in five days - you should encourage reasonable expectations, instead of dangerous ones, along with exercise and healthy eating."
As one of the cofounders of Campaign for Body Confidence, she told the BBC that she was opposed to "any diet that is encouraging you to lose weight at a miracle speed, which is an unhealthy speed, or cutting out food groups, or skipping meals." She continued: "Any of these kinds of fad diets actually have negative health consequences, and most diets don't even work anyway."
Simple Solutions

So what should we do? When research shows 9 out of 10 dieters eventually put all the weight back on - are there proven, simple solutions to becoming slimmer and healthier without starving ourselves?
Yes. There are. These three simple steps show you how:
1. Practice perfect portions.

First, you can begin by balancing your portion sizes. Practice the simple-to-follow rule where half your plate contains salad or veggies, a quarter starchy foods such as potatoes or rice, and a quarter protein (fish or meat).

2. Exercise to energize.

Secondly, you can take more exercise. Numerous studies suggest that exercise is the real key to weight loss and body transformation. These same studies also recommend exercise is good for health and not just keeping trim.

How much exercise is enough? 

Government guidelines say you should aim for 150 minutes per week. Exercise should get your heart pumping and can include everyday activities such as brisk walking.

3. Muscle building miracle.

And finally, you should start strength training. Why? Because lifting weights builds your muscles which leads to a healthy and trim body. 

Now that's what I call a real muscle building miracle!



Fad Diet Risks to Muscle Building Foods
Fad Diet Risks to Muscle Building
Comments
Do you have a comment or question you want answering? Share it here!
What Other Visitors Have Said
Click below to see contributions from other visitors to this page...

Balanced Diet Percentages Not rated yet
Need a helping hand with your balanced diet percentages? Dr. Diana Schwarzbein, author of "The Schwarzbein Principle", talks about the importance of a …